How do I Become a Crime Scene Tech?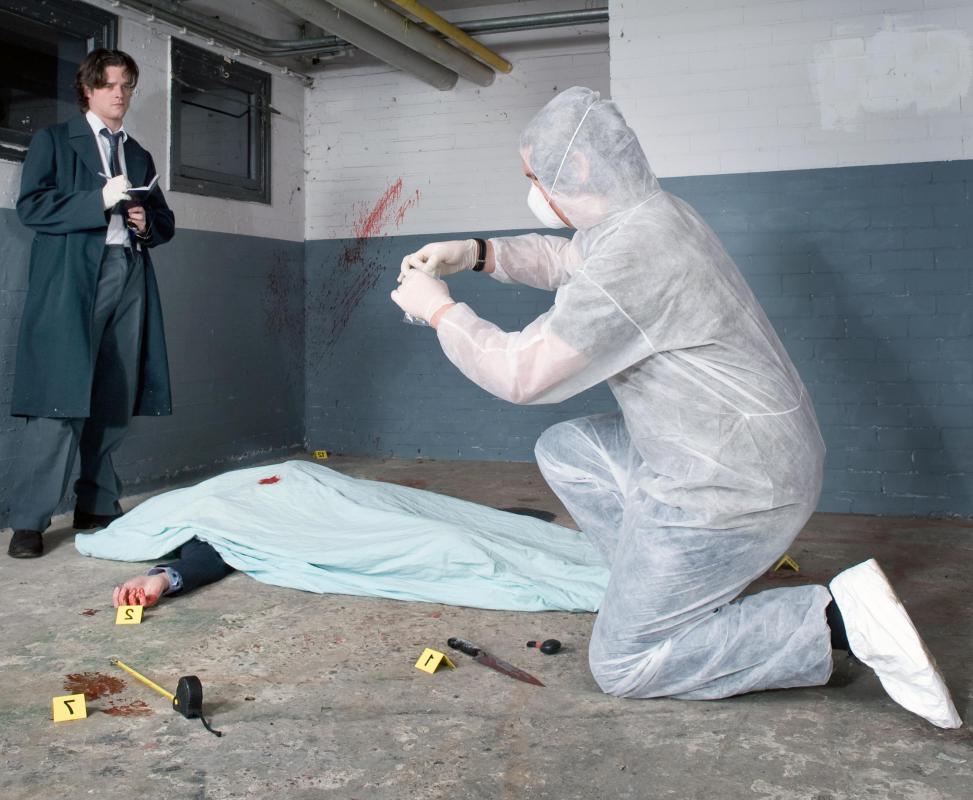 Crime scene investigation is a growing field. Because of the popularity gained by forensic science, or forensics, due to exposure from television and other media, it may seem appealing to become a crime scene tech, also known as a crime scene investigator. It takes several specific personality traits, as well as some education, to be able to perform the functions that are required of the job.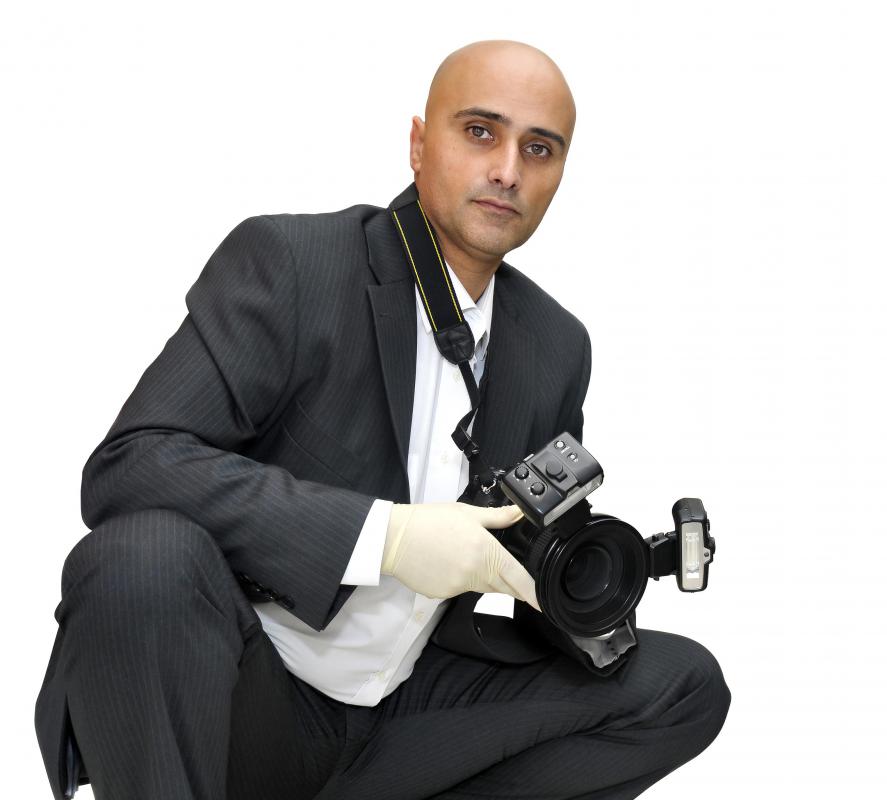 The requirements for becoming a crime scene technician vary depending upon geographic location and individual job. Generally, a crime scene tech must possess a degree in the field of criminal justice, which is offered as both a two- and four-year degree at many colleges and universities worldwide. It is helpful for those wishing to become a crime scene tech to become a sworn officer of the law to be able to perform in a higher capacity in the investigation of crimes, but there are also many civilian crime scene investigators as well. Crime scene technicians who are also sworn police officers, however, often have more job opportunities, better pay rates and better benefits.
To become a crime scene tech, it is imperative for the individual to have a strong eye for details, meticulous note-taking and observation skills and, in some instances, a strong stomach. Crime scene techs are often one of the first groups called to the scene of a crime to begin collecting evidence that will later be analyzed in a lab and may be used to prosecute criminals in court. Strict guidelines are set in place to collect and handle evidence, so that there is no question later when it was collected, exactly who has handled it and where and how it was obtained. While not every crime scene a technician visits is a gruesome murder, the procedures are the same and the cases are treated with the same level of responsibility.
The field of crime scene investigation is full of options. Those who find it unappealing to become a crime scene tech may explore these other options, including becoming a forensic lab tech, who analyzes the evidence collected by a crime scene tech; a medical examiner who may deal with bodies found during the course of an investigation; or a criminologist. Criminology, a branch of sociology, analyzes criminals and how they think. All of these jobs are considered to be within the field of criminal justice, and each is important to the criminal justice system.
By: corepics

Crime scene technicians are involved in collecting and analyzing evidence.

By: Luis Louro

Crime scene technicians may be responsible for taking photographs of a crime scene.

By: Peter Kim

A crime scene tech may be responsible for gathering fingerprints at a crime scene.

By: dmitrimaruta

Crime scene techs often work at the scene to make sure relevant evidence is gathered.