How Do I Become a Contract Analyst? (with pictures)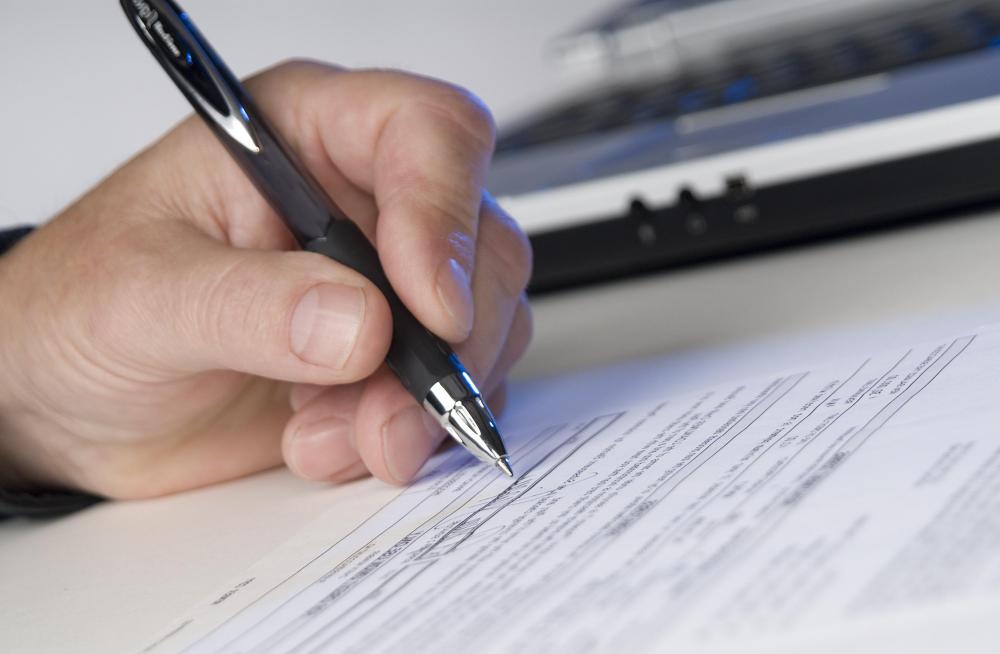 Obtaining an undergraduate degree is the main route to become a contract analyst. In fact, many analysts also earn a master's degree to enhance their understanding of contractual agreements. It is also a good practice to have a basic understanding of the particular industry you would like to work in, such as raw materials or construction.
An undergraduate degree in business is a solid foundation to become a contract analyst. Business majors can take courses in mathematics, marketing, and contractual theory; this concentration helps you understand the business world in general for a well-rounded outlook. Reading comprehension is also a key skill to acquire so that you can read and understand all contracts completely to ensure a fair business agreement.
Due to the expansion of international business, many lengthy and complicated contractual agreements must be composed in a number of different languages. You may want to learn a foreign language to become a contract analyst, especially if you plan to work within a particular region, such as Europe or Asia. Cultural aspects of specific regions should be studied as well so you do not indirectly offend a person with hand gestures or specific language choices.
Many future contract analysts strive to set themselves apart during hiring processes by earning a master's degree. This graduate degree does not need to be in business; rather, it can complement the undergraduate degree. For example, you can study law as graduate work; learning about law and its application in the real world helps you understand the wording within contractual agreements. In fact, you will be able to interpret and even alter contracts with a law background. This particular graduate major is highly desirable to employers when you become a contract analyst.
Each contract analyst position has its own unique job duty differences based on the industry. Raw material businesses may require you to understand the value and use of each substance; contracts may need to have stipulations regarding care of perishable or fragile materials. You may need to work with an established contract analyst within the specialized industry before venturing out on your own.
Other large industries, such as construction, may require you to understand land surveying or civil engineering. Many contracts include specialized information regarding location dimensions and elevations; you must be able to interpret the legal and engineering wording within the contract to ensure a proper agreement. As a result, you may want to minor in another major, such as civil engineering, to become a contract analyst.
The best way to become a contract analyst is to have an undergraduate degree in business.

Language and hand gestures must be careful considered during international contract negotiations.