How Do I Become a Consultant Trainee?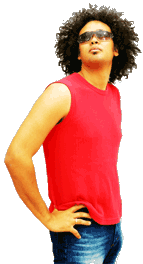 A consultant training program is typically focused on skills development and client cultivation within the consultancy's particular industry. If you want to become a consultant trainee, you will need the appropriate educational background that often requires at least a bachelor's degree. You will also need to demonstrate interest in the industry and have the type of personality that would lead a consulting firm to believe you have the entrepreneurial and interpersonal skills to thrive as a consultant.
Training programs in the consulting industry tend to be somewhat different from the types of training programs that other businesses operate. An ordinary training program focuses on teaching a trainee how to perform a specific job. That job is usually isolated from non-related aspects of the business. Comparatively, consultants sell their individual expertise, and they have to be as concerned about convincing clients of its value as they are in delivering the work. One of their primary tasks, no matter the industry, is to build relationships with clients and potential clients.
The typical consultant trainee program will teach how to prospect for clients and cultivate existing clients. It will focus on how to preform a needs assessment on the client so the consultant can be sure to meet those needs. Finally, the trainee learns how to develop a sales plan and how to close a sale. Of course, these skills are in addition to learning all of the underlying knowledge that forms the basis of the consultancy's expertise.
To become a consultant trainee you have to identify an industry. Consulting firms operate throughout every industry, from business to government. You will have to pursue the educational credentials that are suitable for the particular consulting field, which usually starts with a bachelor's degree. For example, if you want to become a financial consultant, you will need a bachelor's degree in accounting or finance. Likewise, if you target a computer-based consulting firm, you will need a degree in computer science, network administration or some other related field.
Once you have the appropriate educational credentials, you will have to apply to a program to become a consultant trainee. There are major consulting firms that offer training programs that range from 12 week to three years. In your application, you will typically be required to demonstrate an interest in the consulting field. You can do this through your educational credentials or a combination of education an experience. Some firms hire consultants who have prior work experience in the industry on the client side.
Finally, to become a consultant trainee, you will have to hone your business development skills and build out your resume with experiences that show that you work well with people. Consulting firms typically look for aggressive personalities and candidates who are not afraid to meet knew people, pursue business relationships and make a cold pitch. Ideal trainees should be personable and persuasive; demonstrating strong communication skills is a must.


Man with hands on his hips