How Do I Become a Commercial Sales Representative?
A commercial sales representative prepares a strategy for presenting and offering a company's products to new customers and maintains relationships with existing customers. He or she typically works in a specified region and communicates with customers on the phone and in person to resolve any concerns and help determine how to fit both the customer's and the company's needs. To become a commercial sales representative, you typically will need a high school diploma or college degree, along with a combination of customer service, communication and goal-setting skills. Employees also often require work experience with a track record of success in sales.
You usually will need some type of formal education to become a commercial sales representative, but employers don't always require a specific college degree. A high school diploma or its equivalent is enough for some jobs, especially if you have sales experience and the skills to back it up. Some companies prefer a bachelor's degree, though it often can be in any subject. Others may require a bachelor's degree related to business or a degree related to the products or services the company offers, such as a technical degree for a company selling electronics. Employers also expect you to know how to use word processing and spreadsheet programs, so you may need additional training if you need help with computer skills.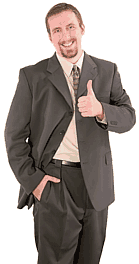 Other skills needed to become a commercial sales representative include strong negotiation skills to complete sales with clients, goal-setting skills for planning and following through with sales strategies, and excellent communication skills for dealing with clients and giving presentations. You also should feel comfortable persuading clients to purchase the company's products and should be able to provide customer support. Commercial sales positions often require a lot of traveling and the ability to keep up with a fast pace, so being able to deal with rapid change is essential.
An entry-level commercial sales representative may only need one or two years of work experience, but mid-level salespeople may need five or more years of sales experience. Another common requirement to become a commercial sales representative is experience in the potential company's specific industry. This additional experience can either be as a sales representative or in a different role, but employers typically have individual requirements about what is acceptable experience. If you have previous sales experience, then many employers look for an excellent track record of successful commercial sales and a history of maintaining customer relationships.
AS FEATURED ON:
AS FEATURED ON:






Businessman giving a thumbs-up