How Do I Become a Clinical Nurse Educator?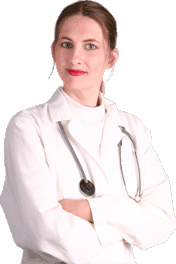 A nurse who wants to become a clinical nurse educator needs, at a minimum, a bachelor's degree and nursing license, several years of clinical experience, and a master of science in nursing (MSN) degree. An advanced graduate degree can be beneficial and may provide access to more job opportunities as well as better wages and benefits. This work also requires ongoing continuing education to refine and improve nursing skills and keep up with the latest developments in the field.
Clinical nurse educators provide instruction to nursing students in clinical environments. In addition to supervising students, they also work with doctors and other nurses to care for patients, develop new protocols, and enforce hospital standards. Some may work with patients and hospital personnel to provide outreach and education as well. Others work in research and may teach at a college or university.
To get a bachelor of science in nursing, people can attend a nursing school or a medical school with a nursing program. The program will include math and science courses as well as clinical experience. High school students with an interest in nursing education may want to take extra math and science in school to prepare. After graduation, it is possible to take an examination to become a registered nurse. This is the first step for someone who wants to become a clinical nurse educator.
The next step is more clinical experience. While it is possible to apply for a MSN degree straight out of nursing school, clinical experience is helpful and may be required by some programs. A nurse who plans to become a clinical nurse educator can also choose to focus on a specific area of nursing to acquire additional skills. Once he is ready, he can apply into MSN programs to become a clinical nurse educator. Students may want to consider PhD programs if they have an interest in advanced research and more job opportunities.
A nurse in pursuit of an MSN or PhD degree has an opportunity to participate in research and develop more skills. If she wants to become a clinical nurse educator, she can also take some courses on effective teaching and communicating. These courses prepare nurses for educational roles. Graduates of such programs can apply to join professional organizations of educators and may take additional certification exams. These professional certifications may make a nurse more employable, and can also be useful to him when he meets with supervisors to negotiate wages and benefits.
Nurse