How do I Become a Clinical Negligence Solicitor?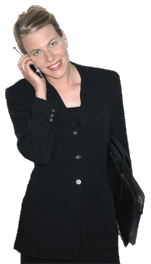 To become a clinical negligence solicitor, you must first receive high grades in your A-level secondary school examinations as well as your university courses. Gaining experience, whether through an internship or a work study program, is also important. There are then three paths you can take to become a clinical negligence solicitor. The most popular is to attend law school and receive an official law degree. To be a solicitor it is not necessary to attend law school, and you can also receive licensing and training from the Institute of Legal Executives.
Law school is excellent preparation for a career in defending or prosecuting clinical negligence cases. In any legal program you will learn the breadth and depth of the law concerning medical malpractice, negligence, and insurance policies. There will be opportunities to delve into cases which deal with these issues and set precedence for current practices in the field. Your research and writing skills will improve tremendously, as any good solicitor will need to know how to evaluate a great deal of information and analyze it at a high level.
Internships and real world experience are an important part of taking the law school path to become a clinical negligence solicitor. Most universities offer programs for you to choose from when considering practice-based training. As someone who is interested in clinical negligence lawsuits, it is in your best interest to find prestigious, effective private practices which concentrate on managing these type of cases. Some students may elect to intern with a government organization, although these internships typically pay less of a salary.
If you are a mid-level, non-legal professional looking to switch careers, getting a law degree may not be feasible. For those in this situation, there is the Common Professional Exam/Graduate Diploma in Law (CPE/GDL), which will train you in the skills needed to undertake the Legal Practice Course. Most universities that offer the Legal Practice Course will also offer the CPE/GDL as a 1-2 year program.
For legal professions who desire to become solicitors, taking an exam from the Institute of Legal Executives (ILEX) is a great alternative to the law school or CPE/GDL route. The ILEX issues its own Professional Diploma as well as its own fellowship. This program usually takes at least five years to complete, and gives those who take it an advantage in gaining membership to the influential ILEX.
The Legal Practice Course is required for anyone who wants to become a clinical negligence solicitor, no matter the path chosen. It is the next to last step in the process of becoming a clinical negligence solicitor. Completing this course takes one year, after which comes admission to the roll of solicitors, which will enable you to practice law in your area.
Businesswoman talking on a mobile phone