How Do I Become a Clinic Coordinator?
The qualifications to become a clinic coordinator will depend largely on the setting in which you will be employed. If the clinic that you work in primarily requires you to complete routine office tasks, an employer may be concerned about your office background and whether you can maintain confidentiality standards. On the other hand, a clinic may want you to have more advanced education, training, and experience, particularly if you will be providing education or treatment to patients. If you become a clinic coordinator for an employer who regularly conducts research studies, you may also need an extensive background in regulatory compliance and research procedures. In some cases, you will be expected to multitask and may need to have some type of formal health care or insurance processing training or certification.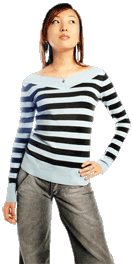 If you want to become a clinic coordinator for a community-based health care organization, read employment ads carefully, as you may find a wide disparity between the qualifications necessary for the job. In many cases, medical practices want to hire a coordinator with strong office and administrative skills. You should be able to use computer software to schedule patients and, in many cases, process insurance payments. You will typically need to have a high school education or its equivalent and some computer skills. You might find it easier to get a job in a clinic if you already have experience working as a receptionist, administrative assistant, or office manager.
Some clinics may hire you to become a clinic coordinator only if you are able to perform a variety of medical and administrative tasks so that the clinic can keep its employee numbers low. For example, some employers may want you to be certified as a medical assistant so that you can more effectively work with patients and perform basic procedures, such as taking a patient's blood pressure. In addition, the clinic may also want you to perform more advanced administrative duties, such as processing insurance billing claims or transcribing medical records. To acquire any of these skills, you will typically need to complete a training program at a vocational school or community college.
To become a clinic coordinator for an employer who conducts research studies, you may need additional experience and education. This is because a research clinic coordinator must often juggle many duties, including administrative work, providing education and information to participants, and working with oversight organizations to ensure that the study remains in compliance with all pertinent ethical and scientific guidelines. For such a job, you may be expected to have a college degree as well as some experience working in a research or medical context.