How Do I Become a Chief Audit Executive?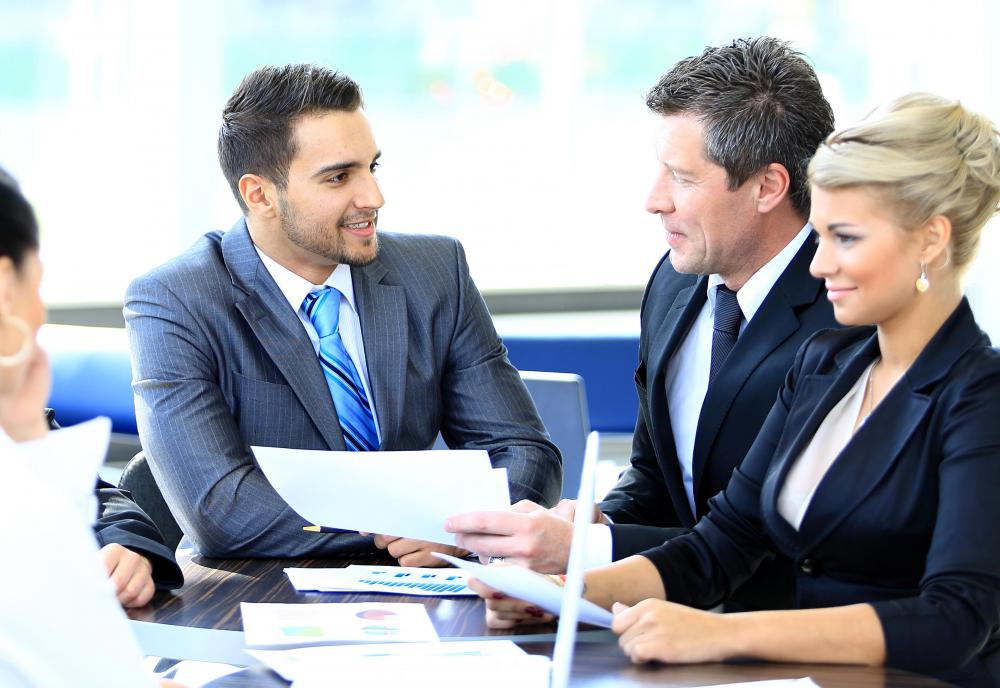 A chief audit executive is an executive professional who oversees the internal audits of a large corporation. Duties of this kind of executive may include determining risk, making sure that all auditing processes performed by staff are functioning correctly, and communicating findings with other executives, managers, or a board of directors. To become a chief audit executive, it can first be necessary to get the proper education in business or finance. A chief audit audit executive is a high level position, meaning that individuals who fill these positions tend to have years of experience and have demonstrated exceptional financial skills in the past.
While there are no degrees or certifications required for one who would like to become a chief audit executive, it can be helpful to acquire a financial education. An undergraduate degree in finance or accounting can be a good start. Earning a master's degree or accountant certification can help you to earn high profile positions early in your career.
Very few people achieve executive positions early in their careers. To become a chief audit executive, you should expect to spend some time as an internal auditor or managerial accountant. These professionals normally work under executive supervision and collect and organize required data for auditing processes.
After acquiring an education that can make you a more appealing job candidate, your next step should be to compose a resume. This is a document, normally a page long, that lists your professional and educational experience, as well as skills you learned or demonstrated in each experience. Employers use resumes to decide which candidates seem the most promising.
For many high level positions, a cover letter is also necessary. This document is also about one page long and serves as a brief introduction. In this letter, you should note how you learned about the position for which you are applying and why you are a good candidate for the job.
Once an employer has chosen your resume because it seems promising, you can expect to go through an interview process. In most cases, you are interviewed by several different managers or executives who ask questions about your experiences and qualifications. It can be a good idea to familiarize yourself with a company prior to an interview, this way you can provide answers that speak to the values and needs of a potential employer.
Individuals who seek entry level positions right out of college may find that job recruiters come to campus to find potential employees. If you want to become a chief audit executive and you have already had years of corporate auditing experience, it can be helpful to ask colleagues for leads to openings. A reference from a high level professional in an organization where you are seeking work can greatly increase your chances of success.
Communicating the results of an audit with other managers is one responsibility of a chief audit executive.