How Do I Become a Certified Interpreter?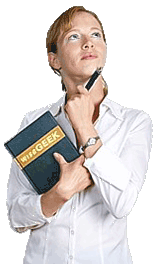 The education required to become a certified interpreter may vary depending on where you plan to work and provide interpreting services. One key requirement to become a certified interpreter is to be fluent in two languages. The certification that results from the passage of an interpreter exam is not considered a credential but is often required for those who would like to become certified to provide interpreter services. Successful completion of such a test is also an indication to employers that you possess a significant level of proficiency and skill in a foreign language.
You can prepare for a career in interpreting by taking a broad range of courses in both the dominant and secondary languages. Unless you grew up bilingual, you will have to learn a second language to become skilled. Once you are proficient, you will need to apply for the certification most appropriate for the environment in which you hope to work.
Interpreters can work in a variety of settings. They may be hired to provide interpreting and translation services in schools, hospitals, social organizations, and even courts. In addition to having fluency in a second language, you will want to be familiar with the jargon and terms frequently used in the environment where you desire to work. For example, if you would like to become a certified interpreter in court, you will need to be familiar with court procedure and words that may be specific to a criminal justice environment and the judicial process in your geographic location.
Beyond completion of high school, there are several academic options to become a certified interpreter. In some cases a four-year degree is required for the job and could even be a requirement for the certification exam. There are formal interpreter training programs at which you can study translation and interpreting; however, you can also attend conferences and enroll in online courses to prepare for certification and career responsibilities. Technical industries that use interpreter services may require training in addition to certification.
Once you are confident in your ability to speak a second language and have obtained the relevant education and training, you will be ready to sit for an exam to become a certified interpreter. There is currently no universal form of certification; however, there are tests that can be taken to demonstrate proficiency in a second language. Professional organizations for translators and interpreters often offer certification exams for a number of language combinations.
Some certification exams are given in a three-test series format. One portion may test consecutive interpreting; this exam is most useful for individuals who would like to become certified interpreters who act as escorts, providing interpreting services for clients on medical visits and other appointments. Simultaneous interpreting certification is obtained by individuals who would like to interpret in court or at seminars. The third format is conference-level interpreting certification which is often required to interpret at international meetings and conferences.
Woman holding a book