How do I Become a Cancer Nurse?
Cancer nurses, also known as oncology nurses, serve as consultants, administrators, educators, researchers, and care providers for patients who have cancer. The work that cancer nurses do also involves discussing ways to prevent cancer and doing cancer screening. This work is very emotionally challenging; cancer nurses have to not only help with patient treatment but also comfort the family if the patient does not survive the cancer. Thus, it is helpful to have emotional courage if you seek to pursue this profession. If you aspire to become a cancer nurse, you will generally need a college degree and a post-graduate degree.
You should get a bachelor's degree in nursing if you hope to become a cancer nurse. This will allow you to become a registered nurse (RN) and will give you the basic academic coursework and practicum training you need to become a nurse. Also, it is helpful if you achieve excellent grades in your nursing coursework and practicum because excellent grades will demonstrate to prospective employers that you have the medical aptitude, attention to detail, and persistence that being a cancer nurse requires.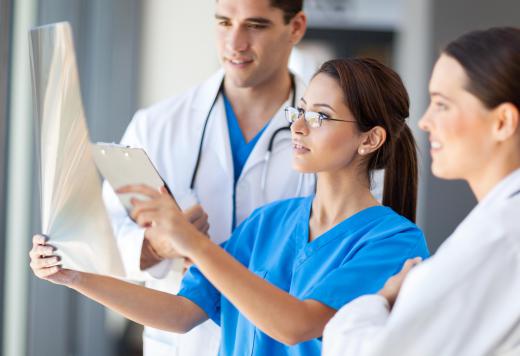 You will typically seek a nursing job during the final semester of college. The first two years on the job will be a learning experience in the sense that you will acquire specific knowledge of cancer beyond what you might typically learn in a bachelor's degree-level program in nursing. After two years of work experience, you will be prepared to pursue graduate training. This is important because, if you would like to become a cancer nurse, it is typically recommended that you pursue the Master of Science degree in nursing (MSN). The master's degree will enable you to become qualified for higher paying, advanced practice cancer nursing jobs.
It is also usually recommended that you pursue certification. For instance, through the Oncology Nursing Certification Corporation (ONCC), it is possible to become an Oncology Certified Nurse (OCN). Another certification option for cancer nurses is the attainment of the Advanced Oncology Certified Nurse (AOCN).
Once you attain adequate education and certification, you have several career choices within the cancer nursing field. For instance, if you hope to become a cancer nurse, you could specialize in chemotherapy, bone marrow transplants, radiation, or surgical oncology. By contrast, you could choose to specialize in breast oncology, palliative care, head or neck oncology, or surgical oncology.
Settings that cancer nurses might work in include hospitals, outpatient care centers, community health centers, hospices, home health, doctors' offices, or long-term care centers. By contrast, cancer nurses might work in occupational health or in pharmaceutical companies. If you chose, you could go back to school to get a Doctor of Philosophy (PhD) in nursing in order to pursue a career teaching nursing classes in a college setting.
AS FEATURED ON:
AS FEATURED ON:






By: michaeljung

Cancer nurses work closely with doctors to form a care plan for each patient.

By: Monkey Business

A cancer nurse will do screenings and discuss ways to prevent cancer, but also administer treatment to cancer patients.

By: Monkey Business

A cancer nurse should have a degree in nursing.

By: Max Tactic

A cancer nurse may choose to specialize in head and neck oncology.