How Do I Become a Butler?
The role of a butler, sometimes called a house manager or household manager, is multifaceted, involving many areas of service to an affluent family, luxury hotel, or corporation. This position is acquired through different means, sometimes by merely falling into the job, such as transferring to the butler position from another role within the household. Although the qualifications needed to become a butler will vary with the setting and employer, the way to maximize your employment potential is to attend formal butler school training where you can obtain the necessary skills and knowledge. Due to the wide range of duties and the personal nature of the job, many personality characteristics are required for the optimal performance of this work.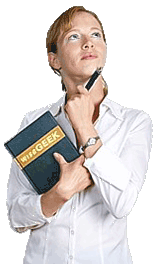 Skills and knowledge needed to become a butler involve all aspects of household management. Financial skills are required, such as budget keeping and monitoring inventory, and expertise in security is also necessary to ensure the safety of the household and its valuables. Administrative and management skills are needed, as you will be responsible for hiring, training, and organizing staff, as well as supervising contractors. Correct etiquette knowledge is required for such tasks as answering the phone, answering the door, and seeing to the needs of guests, as well as expertise in personal valet services are necessary, such as packing luggage, organizing closets, and taking care of clothing. Knowledge of the proper care of items such as antiques and fine china are needed, and expertise in miscellaneous areas, such as automobile care, planning social events, and making travel arrangements will also be required.
Since the duties are so extensive, the possession of certain personal qualities can be an asset for those who want to become a butler. Impeccable manners and excellent social skills are needed, as the role serves as a liaison between a household and the outside world. Problem solving and a positive attitude are required, as well as resourcefulness in learning methods of getting things done. Leadership and motivational skills are needed in supervising staff, and the role necessitates being able to work independently as well as in a team. In addition, you must exhibit finesse and understanding of concepts such as being invisible yet available, and being friendly without being overly familiar.
The job settings for those who want to become a butler are not limited to private homes. Upscale hotels and resorts may offer butler services to attract prominent guests, providing them with the services that they are accustomed to receiving at home. Other components of the hospitality industry, such as restaurants and cruise ships, may also hire butlers or they may serve as consultants to corporations.