How do I Become a Battalion Chief?
A fire battalion chief has many responsibilities that go well beyond fighting fires. The job requires a dedication to the fire department, excellent people skills, and substantial training beyond the norm required for a firefighter. To become a battalion chief, most firefighters must moved through the ranks of the fire department. While some departments might have cause to hire outside the department, most prefer to hire from within. Most candidates wanting to become a battalion chief have a bachelor's degree in a subject such as fire science or public administration in addition to years of experience. Some candidates may also acquire associate's degrees from community colleges or fire academies, such as the National Fire Academy in the United States.
Often, the fire battalion chief is a longer-term member of the department who has moved through the ranks while taking advantage of various educational and advancement opportunities. While firefighters can move through the ranks to become a battalion chief, there are some specific steps most battalion chiefs take. Although it's not generally required, most battalion chiefs have a bachelor's degree, likely in a specialty such as fire science or a related subject. Some employers may accept an associate's degree from an accredited fire academy or community college as well.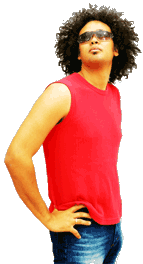 At fire academies, firefighters can take a number of courses that can help them develop the skills and training required for the battalion chief position. Some of the types of courses an interested firefighter might take in order to become a battalion chief include Fire Operations for the Structural Chief Officer, Command of Incident Operations, and Effective Leadership Skills.
Most firefighters will not be advanced to the position of battalion chief without moving through other positions first. Often, firefighters will be advanced to the position of engineer and then fire captain before they can be considered for or become a battalion chief. Not everyone is suited to this job, as it requires an attention to detail, the ability to handle multiple stressful incidents at once and the ability to manage a large number of people effectively.
Fire battalion chiefs are responsible for a host of essential functions. In most fire departments, the fire battalion chief is third in command behind the fire chief and assistant fire chief. Specific functions may vary depending on the size of the fire department and the direction provided by the assistant fire chief. Some of the basic functions include managing day-to-day operations such as organizing firefighter schedules, managing the fire captains and coordinating emergency responses. Fire battalion chiefs also aid in fire prevention techniques and help community members discover how to reduce fire risks. They might be responsible for the care of fire station equipment, overseeing the ongoing training of fire personnel and organizing specific fire and disaster drills to keep the firefighters' skills fresh.
AS FEATURED ON:
AS FEATURED ON:






Man with hands on his hips