How can I Make my Container Garden More Attractive?
A container garden or pot gardening may be a saving grace for people with little available planting space, or for those who have concrete patios only. Another reason why many find container gardening attractive is if they plan to move in a few years to a place where they will be able to plant. Plants in pots are simply easier to move than are plants buried in the ground.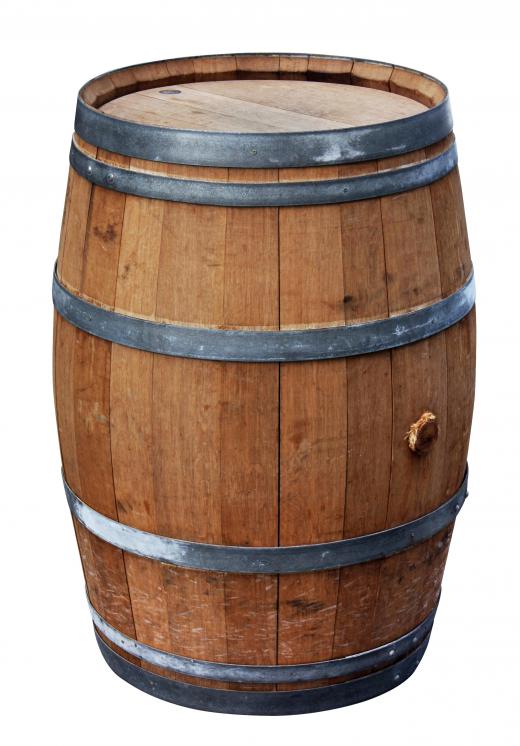 There are lots of ways to make a container garden more attractive, even if you have a small space to work with. Give consideration to the pots or containers you choose, the variety of plants that will work in your area, climate and the amount of light your patio or planting area has to offer, and think variety for beautiful pot gardening. Not only can the plants themselves become important features of a container garden, but also the types and sizes of pots you use may add to overall aesthetic value.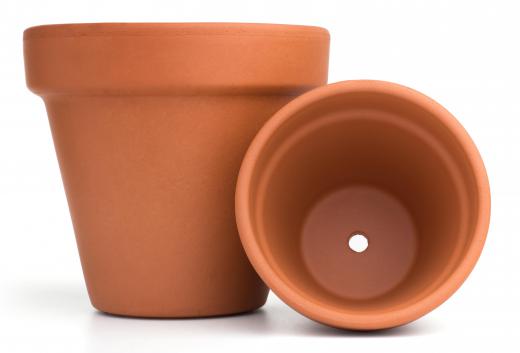 A vast number of pot types and sizes exist. You can choose anything from plain plastic or rubber pots to beautiful containers rendered in stone, terra cotta, wood, or other materials. You may want to chose a few beautiful pots, to mix with less expensive pots, so that the containers themselves become part of your garden art. You should also take into consideration size, shape and type of containers. Many people make the mistake of using all the same sized containers for their garden, which gives the container garden a very one dimensional quality.
Instead, take a good look at your available space. Can it accommodate small, low to the ground pots, hanging containers, large oak barrels, color bowls, or large pots with trellises? By evaluating your space from ground up, think of how you can create a garden on numerous levels. Your garden becomes more attractive as you vary pot sizes to provide different levels for the eye to look at, and you should try to create dimension by planting plants at your feet, knee, eye line, and above, if you have room.
Creating these levels also help when you choose plants that will grow to different sizes. Small pansies, impatiens, nasturtiums in low color bowls can be matched with large bushy geraniums, a Japanese Maple Tree, a pot of bamboo that reaches high up or a trellised climbing rose or rose tree. If time and space permit, create a garden that allows you to see plants, greenery and flowers in every direction. Especially if you're gardening on decks or patio, you can turn your "concrete jungle" of a back yard into a veritable jungle of plants and trees wherever you look.
You should also think about the seasons as you plant your container garden. Consider plants that have long blooming seasons, or choose a variety of flowering plants that will flower at different times of the year. For instance, you can plant spring or summer blooming small flowers over bulbs that will grow daffodils, tulips, and crocuses just as winter ends. Fall blooming flowers like chrysanthemums can keep color in your garden until winter hits, and certain trees like citrus trees may produce their fruit in early winter. By evaluating your plant choices from a seasonal perspective, each season can bring new delights in a container garden.


By: Michael Flippo

Gardening supplies and potted plants.

By: Brad Pict

A wooden barrel can make a good container for plants.

By: Sergey Skleznev

It may be attractive to use a variety of flower pots—such as terra cotta pots—in a garden area.

By: Valda

Beautiful containers add to the aesthetic value of a container garden.

By: zimmytws

Tulip bulbs can be planted at the end of winter for early spring blooms.