How can I get Rid of Weeds?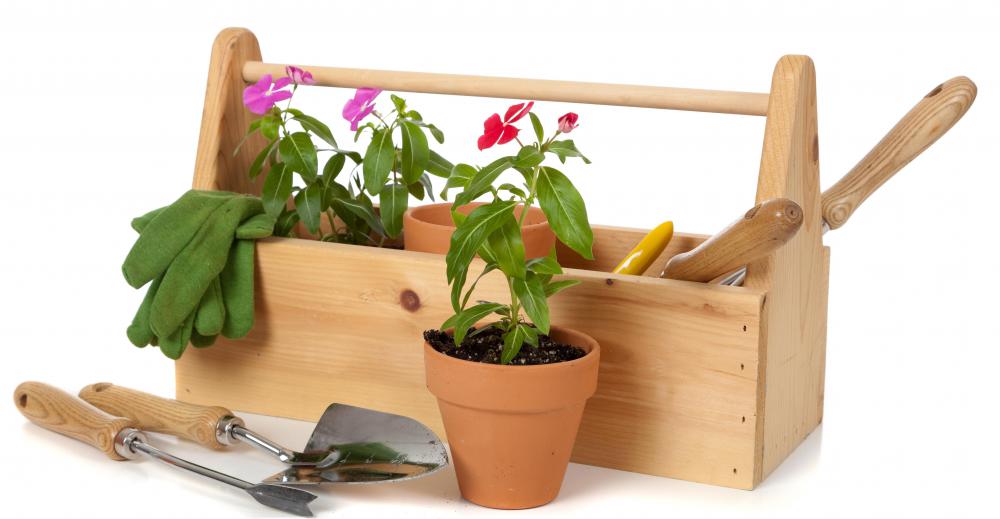 There are a number of ways to get rid of weeds, depending on where the weeds are appearing and your personal approach to gardening. Weeds in lawns, vegetable gardens, and flower gardens all require different approaches, and the type of weed present is also a factor. You can get rid of weeds naturally with some rigorous work, or use chemicals which are designed to target specific weeds and kill them, depending on how you feel about the use of chemicals in gardening.
One of the best ways to get rid of weeds is to stop them before they start. Using clean soil which is free of roots and seeds from other plants is a great way to start, and many gardening stores deliver clean soil which has also been enriched for healthy growth. You can also use plastic or fiber weed barriers in planting, making small holes for your wanted plants and preventing weeds from coming up between them. Planting heavy native groundcovers can also help by creating a dense mat of foliage which weeds cannot penetrate.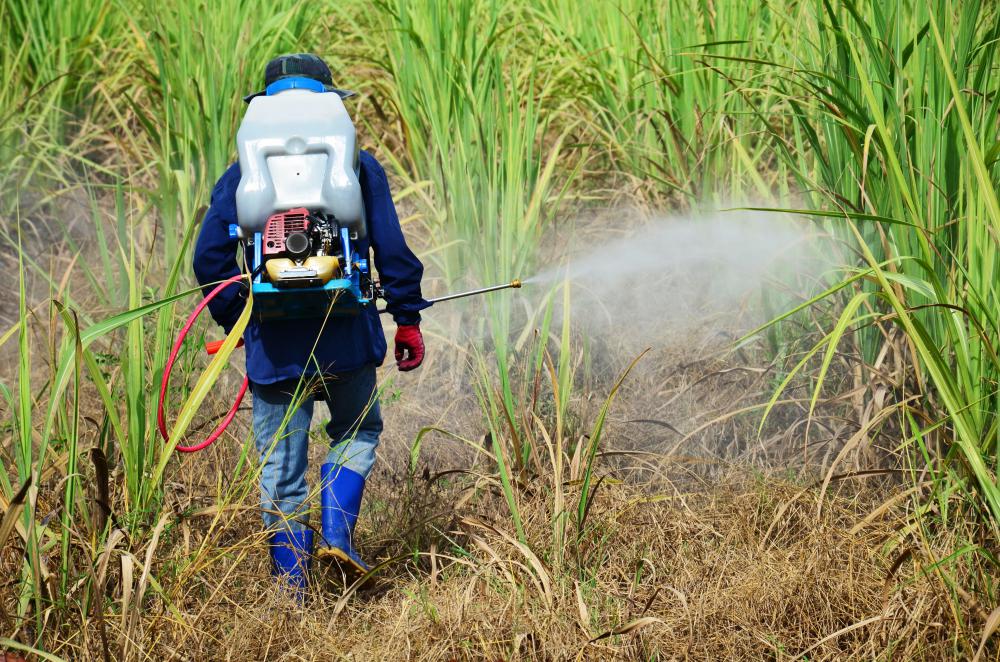 Weeding by hand is one of the most effective ways to get rid of weeds, although it can be time consuming. Designating a set period of time each week for weeding can help, as can creating a rotating cycle of areas in the garden to weed weekly. When weeding, it is important to pull up as many weeds as possible, roots and all. Regular weeding pays off, as the number of weeds will start to decrease, especially if your neighbors also weed regularly. For people who don't feel like doing their own weeding, paying a weeding bounty to a neighborhood child can be effective, assuming that the child's parents agree with the arrangement.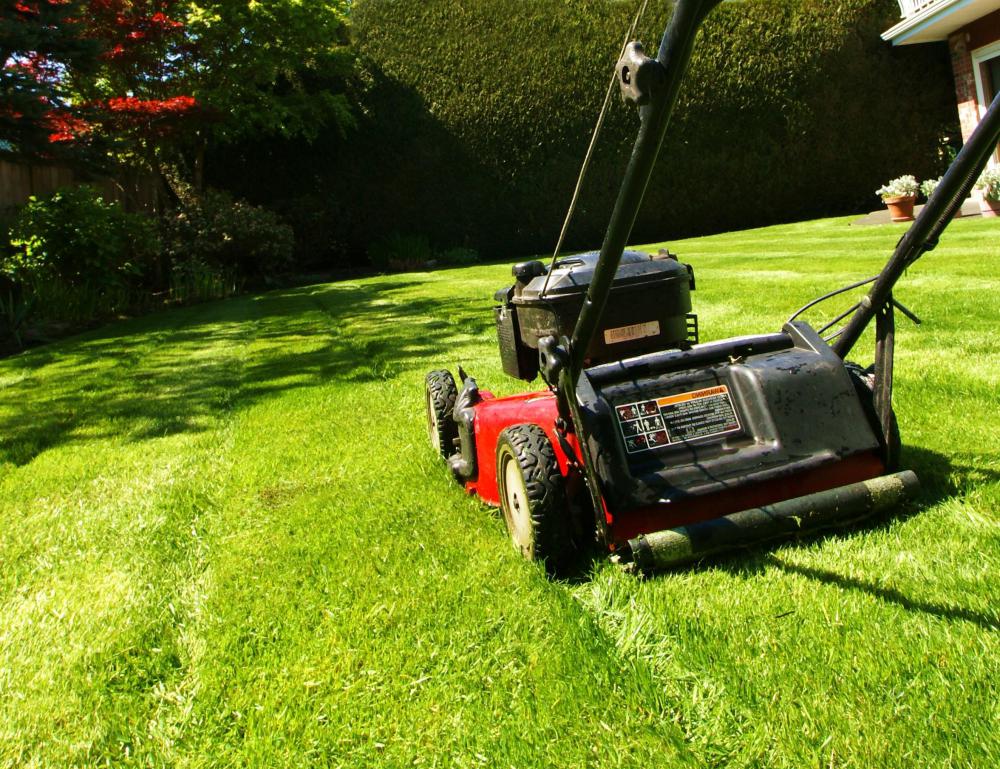 Herbicides can also be used for weed control. However, you should use herbicides carefully. Many herbicides will also harm wanted plants, which can be a problem, and they can also cause pollution, draining into the water table, local rivers, and other bodies of water. Herbicides can also hurt children and pets, as well as beneficial insects in the garden. Before using an herbicide, make sure that it is suitable for your use, and be aware that you will still need to pull weeds after spraying, unless you want to look at withered, dead weeds.
In lawns, weeds can be kept down by mowing high. This prevents sunlight from reaching the soil, making it hard for weeds to germinate because they must fight with the lawn for available sun. In flower gardens, the use of thick groundcovers, clean soil, and weed barriers can be very effective to get rid of weeds, as can planting native species which will grow quickly and choke out weeds. Vegetable gardens usually need to be weeded by hand, with weed barriers being useful for some aboveground crops, but not for tubers and plants with delicate roots which might rot from the moisture trapped under the barrier.
The important thing to recognize is that the battle with weeds is never truly over, although you can establish a substantial beachhead in your garden. Patient work and dedication can help keep weeds down to a minimum, but a few will always crop up now and then, sometimes in surprising places.
By: Michael Flippo

Gardening tools, including a hand weeder.

By: JackF

Gardeners can weed by hand as they remove any fruits or vegetables they have planted.

By: tuayai

Herbicides kill certain types of plants, such as weeds.

By: Horticulture

Setting the lawn mower at a higher setting can help prevent weeds.

By: hsagencia

Vinegar helps to kill weeds.

By: tab62

One of the best ways to get rid of weeds is to pull them out by hand.

By: Dennis Oblander

Some weeds, like crabgrass, should be removed by the root system to prevent growth.

By: sneksy13

Using herbicides when gardening can harm children.

By: Tan Kian Khoon

The selectivity of a herbicide often depends on using the correct dosage and application.