How Can I Deal with Dry Skin on the Feet?
Dry skin on the feet can be itchy and unattractive, especially during warmer times of year when sandals are worn. There are a number of different ways to deal with dry skin on the feet, however, and to make sure that it doesn't come back. The first is to be sure to care for the feet well to prevent getting a foot fungus or calluses; this involves washing and drying the feet thoroughly every day, wearing clean cotton socks, and wearing shoes only when necessary to allow the feet to "breathe." Then, giving the feet some extra treatment can help to eliminate dry skin; getting a pedicure or applying a rich moisturizing cream before bed can make a big difference.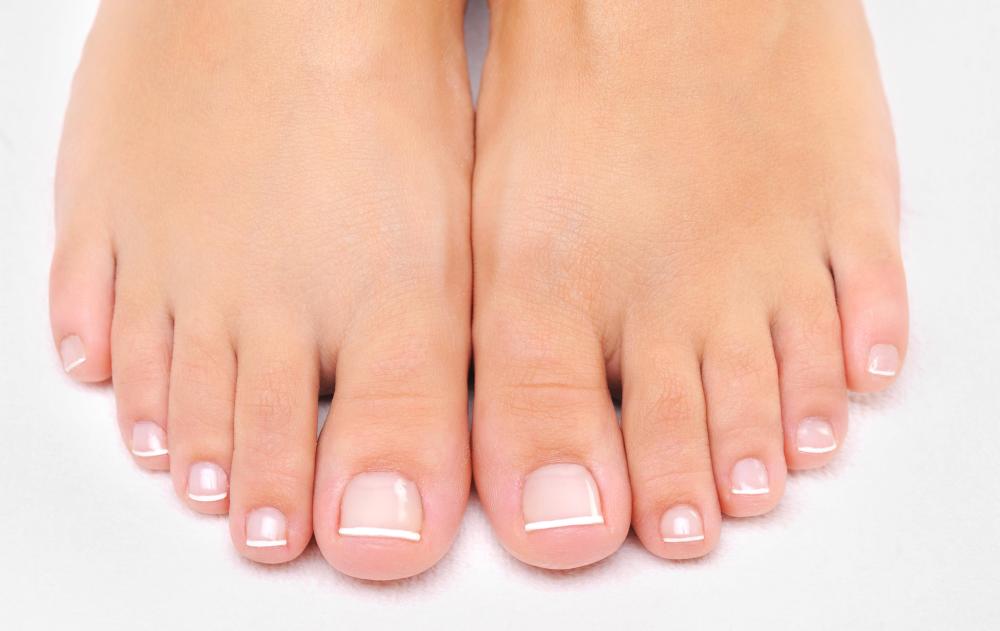 Some of the most common causes of dry skin on the feet can be prevented with just a little bit of extra effort. Not drying the feet thoroughly after a shower, or spending the day in damp socks or shoes, can not just cause dry, itchy skin but could even cause a foot fungus which will require anti-fungal medicine to treat. Wearing shoes that don't fit properly can also cause blisters, calluses, and dry skin, so it is important to ensure that the shoes are neither too tight or too loose.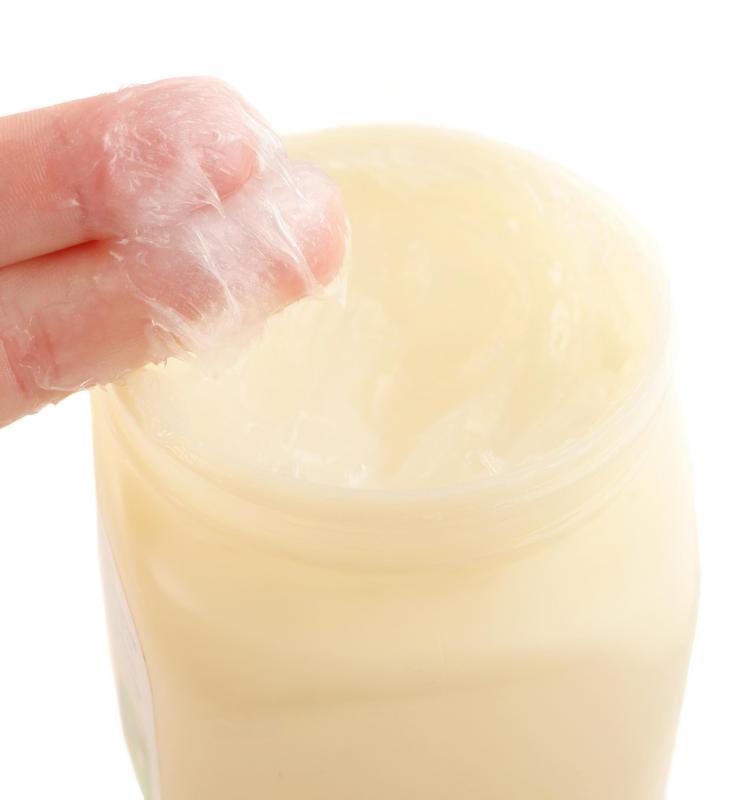 Regular foot treatments can also help to alleviate dry skin on the feet. Getting a pedicure can be a good step, even if you don't do it regularly. The technician will soak and buff the feet to remove dry skin, and add a deep moisturizing lotion. It is important not to allow him or her to use a foot file to cut off dry skin or calluses, however, as this can cause cuts in the feet, and lead to infections. If you can't afford a pedicure, there are some steps you can take at home to deal with dry skin on the feet.
Investing in a pumice stone and a rich foot lotion, such as one that contains shea butter or cocoa butter, is all you really need to do. Soak the feet in warm water, then gently buff them with the pumice stone to remove dry skin. It may take a few weeks of treatment to really remove dry skin, especially if calluses have built up, but doing it slowly like this is the best way to really improve the condition of the skin. Then apply the lotion thickly on the feet, put socks on, and go to bed. Overnight, the heat from the socks and blankets will help the lotion to soak in, and you will soon find that the dry skin is gone.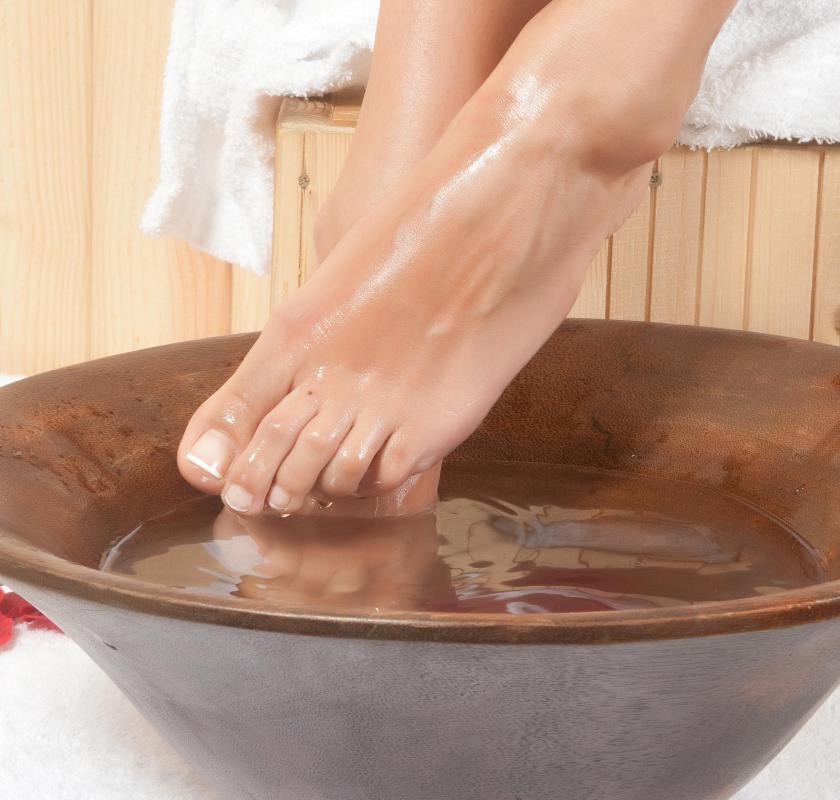 Foot lotions can help moisturize the skin on the feet.

Petroleum jelly's moisturizing properties make it an excellent remedy for dry feet.

Removing feet calluses may help treat itchy dry feet.

Soaking feet in warm water can help you to remove dry skin.

Improperly dried feet may lead to getting a foot fungus.