How Can I Choose the Best Network Marketing Opportunities?
When evaluating network marketing opportunities, you should look for a company that sells products that interest you, that provides good support to its distributors, and that offers the opportunity to earn a decent income through both retail sales as well as developing a distributor group. It is also a good idea to investigate the stability of the company and to choose a sponsor whom you feel comfortable with and who has had some measure of success in the company himself. Before committing to a company or sponsor, take the time to evaluate several network marketing opportunities. After you choose a company or companies that you are interested in working with, interview several sponsors before choosing your upline.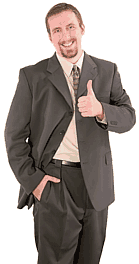 Your chances of success in network marketing depend in part on your ability to sell your company's product to both retail customers as well as potential distributor recruits, so it is a good idea to find a company that offers products that you are genuinely excited about. One option for speeding up your research into network marketing opportunities is to decide to limit your investigation to companies that sell products of a certain type. For example, if you very much like cooking, you may wish to consider working only with companies that sell cookware or food products. Similarly, if you are interested in nutrition, you may want to look at network marketing companies that offer nutritional supplements and other health care products.
Do some research into network marketing companies that offer the products that you like and you feel that you can sell. If they are publicly traded, doing research on their finances is typically easy, as all this information must be open to public inspection. Researching a privately held company can be more difficult, but you may be able to search online for press stories about the company. You may also wish to only work with a company that has been in business for several years, as start-ups have a high rate of failure. Ask about the type of support the company offers to distributors, including access to ready-made websites with e-commerce capabilities.
As you continue your evaluation of network marketing opportunities, take the time to talk to current distributors about their experiences. This is a good way to choose a potential sponsor. If you are uncomfortable with a sponsor, thank them politely for their time and move on. Be sure to consider all aspects of an opportunity prior to committing to it in order to avoid wasting your time and money on an opportunity that is a bad fit or doesn't work out.