How can I be a Frugal Traveler?
Traveling the world is a passion for many people, but it can quickly turn into a prohibitively expensive hobby. Becoming a frugal traveler is an important lesson for hopeless adventurers with limited budgets. There are many ways to be a frugal traveler that will not only allow more opportunities to travel, but can also help improve the experience of any trip.
Many people love the glossy, photo-filled guidebooks that line the walls of bookstores. Unfortunately, these charming tomes often carry a heavy price tag that can cut into a frugal traveler's budget. Shop for guidebooks secondhand, since many people resell their guides after their trip is over. Alternatively, rely on travel review websites for up-to-date information and ratings of restaurants, lodgings, and services at a planned destination.
At many destinations, tourist accommodation areas boast higher prices and come with the added inconvenience of crowded parking and tourist trap shopping. Save a few yen, euros, or dollars by staying off the beaten path in lesser known areas at inns, bed and breakfasts, or short-term rentals. While this may put a frugal traveler a little farther away from tourist activities, it also grants the chance to live like the locals and find restaurants, shops, and experiences not inflated to tourist prices.
A little Internet research can quickly inform a frugal traveler about the most and least expensive seasons to visit a destination. High seasons usually indicate the best weather, most attractions, and largest crowds. Low seasons are less expensive and generally quieter, but may come at the price of inclement weather and fewer tourist attractions. Consider traveling during a "shoulder" season, which is the period at the end of a low season just before a high season kicks in. Shoulder seasons may still boast better prices, but may bring a better chance of good weather and a revitalizing tourist industry as well.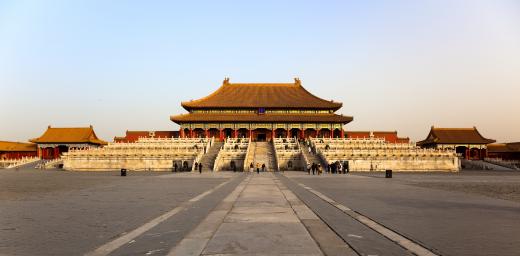 While eating out at amazing restaurants can be a highlight of any trip, a good frugal traveler will soon discover how to save in order to finance the occasional splurge. Try to find accommodations with a refrigerator and microwave or community kitchen so that food can be bought at a local supermarket and cooked at the lodgings. This is a great way to cut down the expense of at least one meal a day, while also allowing the frugal traveler to save leftovers from restaurant trips for a later snack. Consider bringing or purchasing a box of energy bars and flat of bottled water at a discount local grocery store to ensure that basic provisions are on hand without the extra cost of tourist prices.
AS FEATURED ON:
AS FEATURED ON:






Understanding the value of foreign currency can help travelers gauge the true price of their purchases.

By: spaxiax

Buying bottled water in bulk can help save money while traveling.

By: Ilia Torlin

Prices at a store in or near a major tourist area, like the Forbidden City in China, are likely to be much higher than at shops in other areas.

By: Alex_Mac

Hostels cost less money than hotels and often attract younger guests, who will most likely be sharing a room with other customers.

By: vkph

Bringing along small snacks such as graham crackers is a good alternative to buying expensive food from vendors.

By: Art Allianz

Travelers can save money by visiting grocery stores at their destination and purchasing food to eat in hotel rooms rather than eating out.

By: Freesurf

Off-season travel is generally less expensive, but often involves inclement weather conditions.

By: Maridav

Many budget-conscious travelers rely on free websites for up-to-date information and ratings of restaurants, lodging.

By: dutchpilot22

Travelers should search for reduced rate tickets when flying.

By: Arkady Chubykin

Frugal travelers conduct research to find the best hotel deals.

By: HappyAlex

Because airport food choices are limited and expensive, pack nuts or another non-perishable snack for when hunger strikes.

By: mertcan

Many hotels discount their rates during non-peak season and offer special promotions.