Can Software Help Me Lose Weight?
Many experts say the best way to lose weight and keep it off is to simply eat a balanced diet that includes a healthy percentage of fats, complex carbohydrates, protein and essential nutrients, without consuming too many calories in the process. While this seems easy enough, most people don't have time to monitor their caloric intake, much less the various percentages of proteins, fats, and so forth. Fitness software takes the work out of this process, allowing many dieters to lose weight and build healthier habits.
It seems everyone today is trying to lose weight, many going from one diet craze to the next. Often special diets will result in a loss of weight but too often the weight returns when the dieter tires of restricting himself or herself to the allowed foods. If you want to lose weight and keep it off, you're more likely to stick to a diet that lets you eat the foods you like, while monitoring the cumulative intake. Fitness software helps you do that.
Though each program is different, by filling in some basic information like age, height, gender, measurements, starting weight, goal weight, and activity level, the software will calculate your percentage of body fat and tell you how many calories your body needs to maintain your present weight. If you want to lose weight, you can set up a plan to take in (for example) 500 less calories per day than you burn. This results in cutting 3,500 calories a week, or one pound of fat. The program will recommend how many calories and what percentages of other nutrients are ideal for your plan, and how long it will take to reach your goal weight.
Conversely, if you want to lose weight by a certain date – say drop ten pounds before a wedding -- you can enter the date and the software will tell you how many calories you need to maintain each day to reach your goal weight by that date.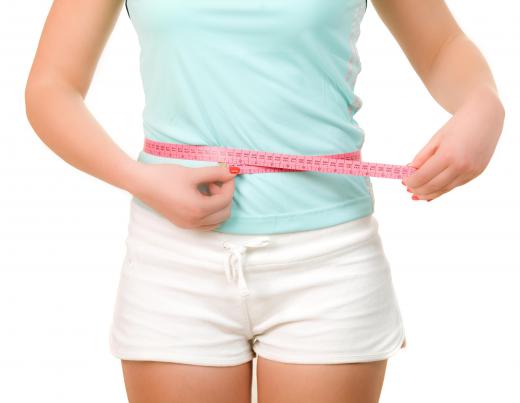 Fitness software comes with pre-loaded food lists that include household foods, well-known fast foods, and brand name foods. These have all been pre-analyzed for calories, fat, protein, carbohydrates, etcetera, leaving the guesswork out. You can add your own foods or recipes too, looking up the ingredients just once to have the analysis available from then on with the click of a button.
Daily logs are designed like spread sheets with drop-down menus for clicking on the foods you've eaten and number of servings. The software fills in the various nutrient fields for you with running totals for each. This makes it extremely easy to see what you are consuming in calories and nutrients, making it a snap to stay on track and lose weight.
In addition to generating motivational progress charts, fitness software also tracks activity levels. Even shopping, gardening and housework burns calories and will help you lose weight. Programs can also log everything from playing baseball to biking and gym exercises. It is all taken into consideration in your plan to lose weight.
If you've tried to lose weight before, fitness software might be just what you need to make it happen. Best of all, most programs are shareware with free 15-day trials to get you started. If you don't find the software valuable after 15 days, you've lost nothing. A few popular programs are Weight-By-Date Pro, Performance Diet, Crosstrainer, and Fitness Assistant, among others. Programs are reasonably priced between 30 and 50 US dollars (USD). Start a free trial for a healthier tomorrow; you have nothing to lose but your weight!
AS FEATURED ON:
AS FEATURED ON:






By: sframe

Some software programs can help you determine what your daily caloric intake should be based on height, weight and desired weight loss.

By: Alexander Zhiltsov

A software program can help determine how much weight loss is needed.